Hello, Super Moms! As the holiday season approaches with its sparkling charm, we know that your heart is brimming with joy and anticipation. After all, Christmas is the time of year when our homes are filled with laughter and families come together. It's a time when we get to shower our loved ones with affection and, of course, gifts! But let's be honest, finding the perfect Christmas gift can sometimes feel like a daunting task — what does your teen really want? Does Grandpa really want another coffee mug? Is that waffle maker really a fun family Christmas gift?
Let's dive into a world of creativity, fun, and love, where every gift opens a door to happiness and shared moments. Because you deserve an enchanting Christmas, filled with love, laughter, and financial peace of mind. So, fasten your seat belts, sip on your hot cocoa, and let us take you on a joyous journey of finding the best family Christmas gifts. Let's make this Christmas not just about presents, but about presence! Let's make it magical together!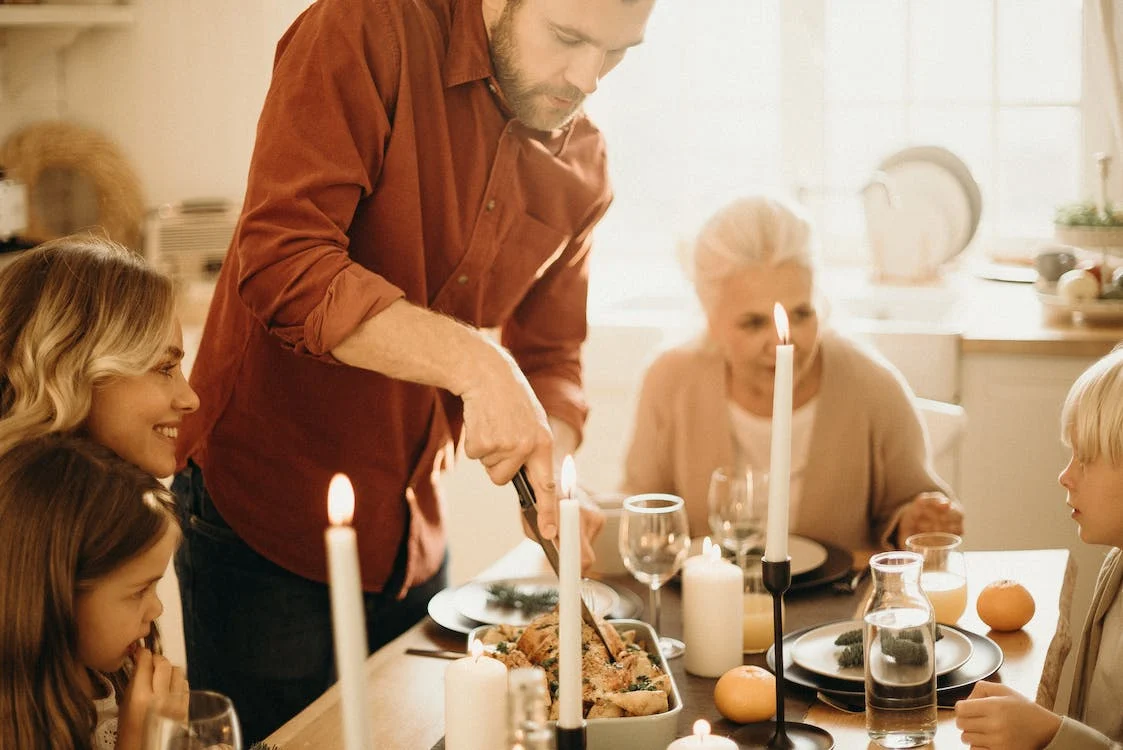 Top 5 Family Gift Ideas
Christmas is right around the corner, and it's time to start thinking about how you're going to fill those festive days with joy and laughter! As moms, we know that the best family gifts are not just the ones wrapped in shiny paper, but the shared moments of joy, fun and memories that last a lifetime. Here are five fun family activities that you can engage in this Christmas to ensure it's chock-full of merry moments and amazing memories.
Family Game Night
Let's kick off the list with a classic: a family game night! Playing games is a great way to have fun when you're all together. Maybe you'll go for a classic game like charades or a card game, or something more esoteric — like an adventure challenge! This is guaranteed to bring loads of laughter and fun!
Deck the Halls
Transform your home into a winter wonderland! Everyone can participate in decorating the house with lights, ornaments, garlands, and more. Have each individual family member make something special and unique to themselves for a personal touch.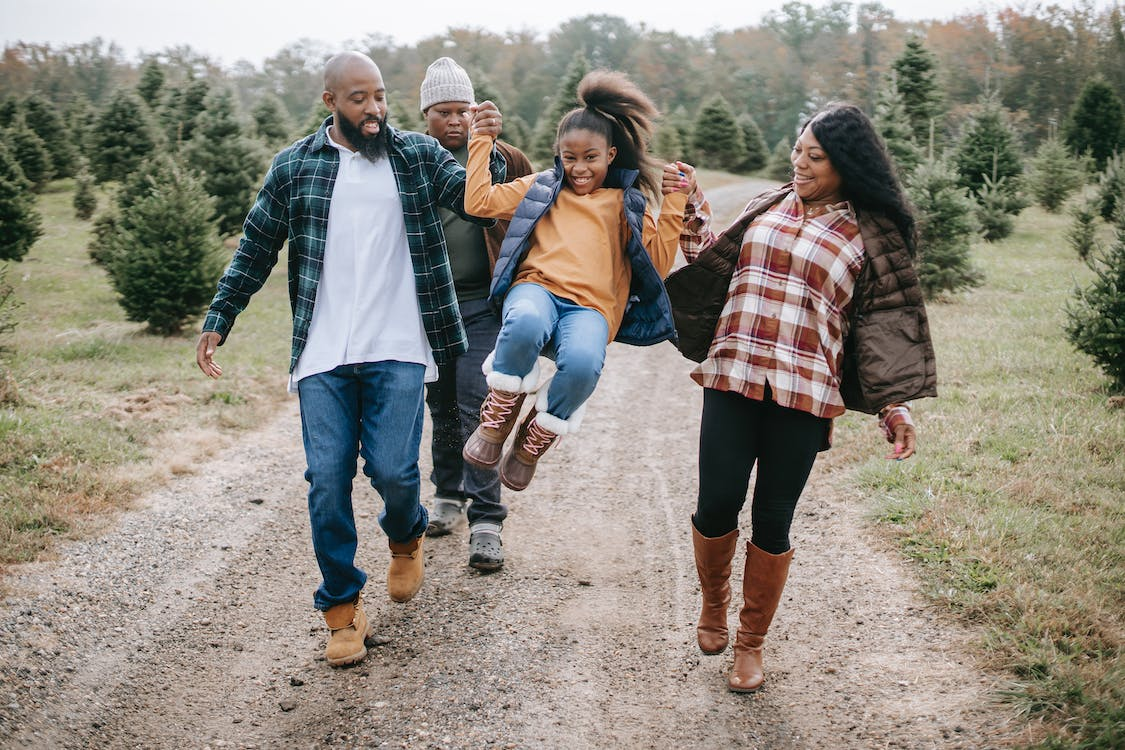 Holiday Light Tour
Get the whole crew out for a walk! Bundle up in your warmest coats and take a stroll or drive — family edition! Go around your neighborhood to admire all the beautiful holiday lights. Take it up a notch by rating each house for fun! After all, the best family gift is when you can spend time with all the other family members, especially the ones you don't usually see.
Bake Unique Christmas Treats
Instead of the usual cookies, why not try baking different treats for your delicious dessert this year? You can make snowman spoons for hot cocoa or even popcorn garland. The kitchen will be filled with delightful scents and your taste buds will thank you! Top it up with ice cream and you'll really bring in the snow of the season!
Have a Family Movie Night
If you live in a place where it gets cold enough, hosting an ice-skating social can be a memorable and fun way to spend time together. Whether you're a pro or a beginner, slipping and sliding on the ice is sure to make for some fun memories! Or go the extra mile and have a family Christmas program!
Remember, the most important thing is that you're spending time together as a family. So, let's make this Christmas season special by creating beautiful moments that you and your family will cherish forever.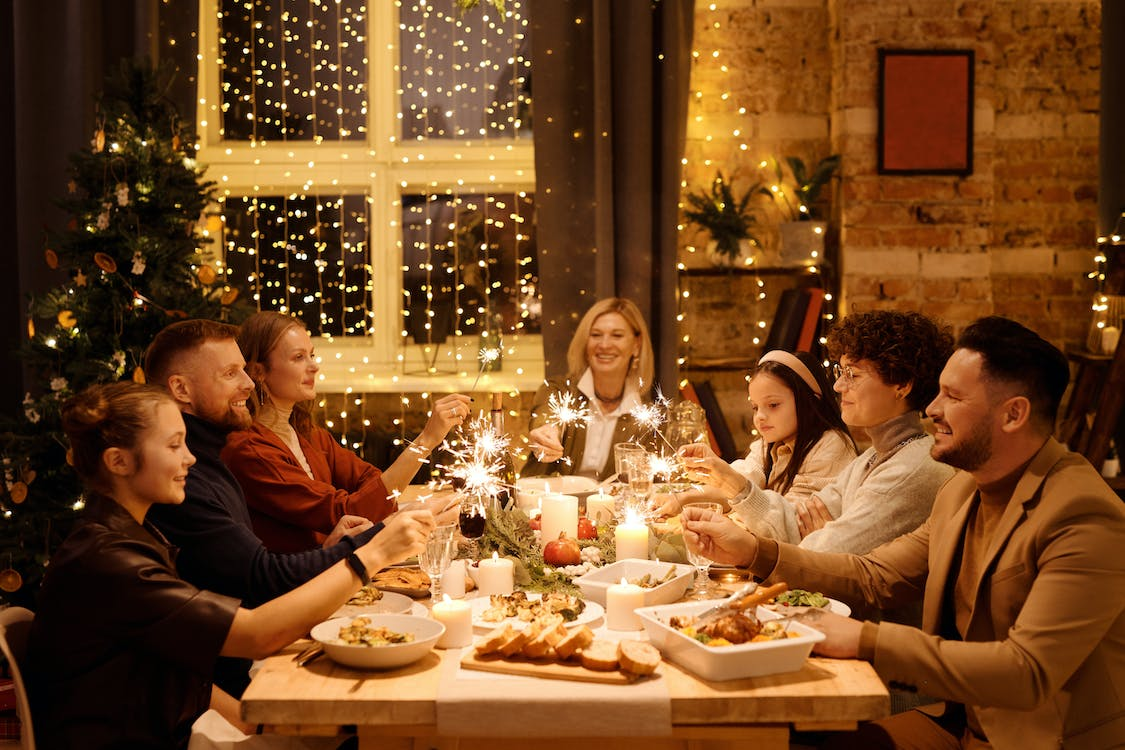 More Ideas for Family Gifts
But we wouldn't leave you high and dry without gift ideas you can actually hand out! After all, everyone still loves unwrapping a shiny new box!
Christmas is the perfect time to shower your loved ones with gifts that bring joy, create memories, and add value to their lives. Here are more gift ideas that will be a hit with your family this holiday season.
Ice Cream Maker: Who doesn't love ice cream? An ice cream maker is not just a gift, but an invitation to fun, creativity, and deliciousness. This gadget allows your family to whip up their favorite ice cream flavors right in the comfort of home. It's also a great way to bond with your kids as you experiment with different recipes and toppings. Let's make every day a sundae with a great ice cream maker!
Personalized Mugs: Personalized mugs make for a heartwarming gift that your family members can use daily. They're practical, personal, and show that you've put thought into the gift. You can get them customized with names, photos, or even inside jokes that only your family will understand. Every sip from these personalized family mugs will remind them of your love!
Basketball Hoop: A basketball hoop is a gift that encourages physical activity and fun competition. It's a great way to get everyone outside and moving. Get the whole family out for a game — and hey, why not have some outdoor pizza while you're at it?
Board Game: Last but not least, a board game is a classic family gift. From strategy games to trivia quizzes, there's a game out there for every family. Board games bring everyone together around the table for some friendly competition and lots of laughs with this fun card game. (don't worry about the name — we promise it's hilarious!) And whoops — this is a twofer, because you can use it for the family game nights!
Remember, the best gifts are those that bring your family together and create lasting memories. Happy shopping!
Get the Entire Family Together
And there you have it, Super Moms! Four fantastic gift ideas that will not only make your family's eyes light up this Christmas but also bring you all closer together — and five ways to enjoy the real gift of Christmas: love and time with the whole family. Remember, the best gift you can receive this Christmas is time spent with loved ones, creating memories that will last a lifetime.
So, this holiday season, let's redefine the spirit of giving. Let's focus on gifts that foster togetherness, encourage creativity, promote physical activity, and add a dash of personal touch. Because you, Super Mom, have the power to make this Christmas extra special for your family.
Remember, your strength, love, and wisdom are the greatest gifts you can give your family. So, go ahead and spread that festive cheer with these fabulous gift ideas. Here's to a joyful, memorable, and abundantly blessed Christmas!
Stay positive, stay strong, and keep creating those magical moments. You've got this, Super Mom!