The holiday season is here, and what better way to celebrate than with a fun-filled party with your friends? Whether you're planning a small gathering or a big bash, we've got some fantastic party ideas for you and your friends — Christmas party ideas!
From games and gift exchanges to holiday activities and delicious Christmas meals organize fun holiday parties with your friends!
Organize Fun Gift Exchanges With Your Friends
Gift exchanges are always a hit at Christmas parties, as they add an element of surprise and excitement. Here are a few different gift exchange ideas that will definitely spread some Christmas cheer:
1. Secret Santa Style
In a Secret Santa gift exchange, each person draws a name and becomes the secret gift-giver for that person. This adds an element of mystery and anticipation to the party, as everyone tries to guess who their Secret Santa is. Set a budget for the gifts to ensure fairness and let the fun begin!
Need some ideas for some gifts? We've got just the list for you. Be ready though, you might not expect some of these!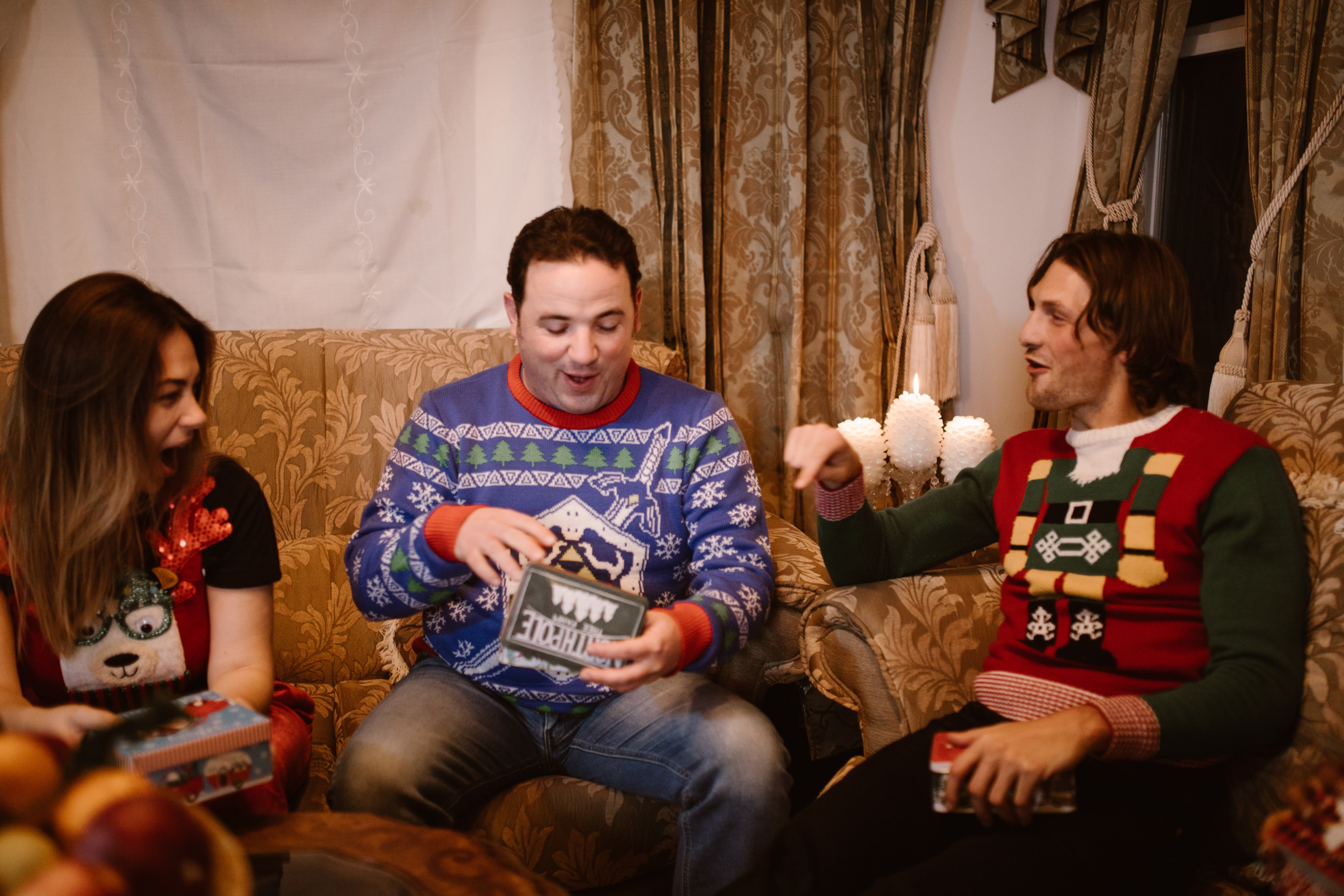 2. White Elephant Gift Exchange
If you're looking for a laugh-out-loud gift exchange, a White Elephant party is the way to go. Each person brings an inexpensive, slightly silly, wrapped gift. These gifts can range from a funny notebook to silly toys. Then, participants take turns unwrapping and stealing gifts from each other. It's all about the hilarious twists and turns as people try to get the gift they want!
3. Christmas Treats Swap
For food lovers, a Christmas Treats Swap is the perfect gift exchange idea. Each person brings their favorite homemade treat, whether it's cookies, fudge, or even a bottle of their special holiday drink. Participants can then swap and taste the delicious treats, bringing a tasty twist to the party.
4. Fill Your Christmas Stockings
Who says stockings are just for kids? Organize a stocking-filling party where each guest brings small, inexpensive gifts to fill everyone's stockings. From quirky trinkets to sweet treats, this exchange is sure to bring smiles and surprises.
5. The Spirit of Christmas: Gift-Giving Donations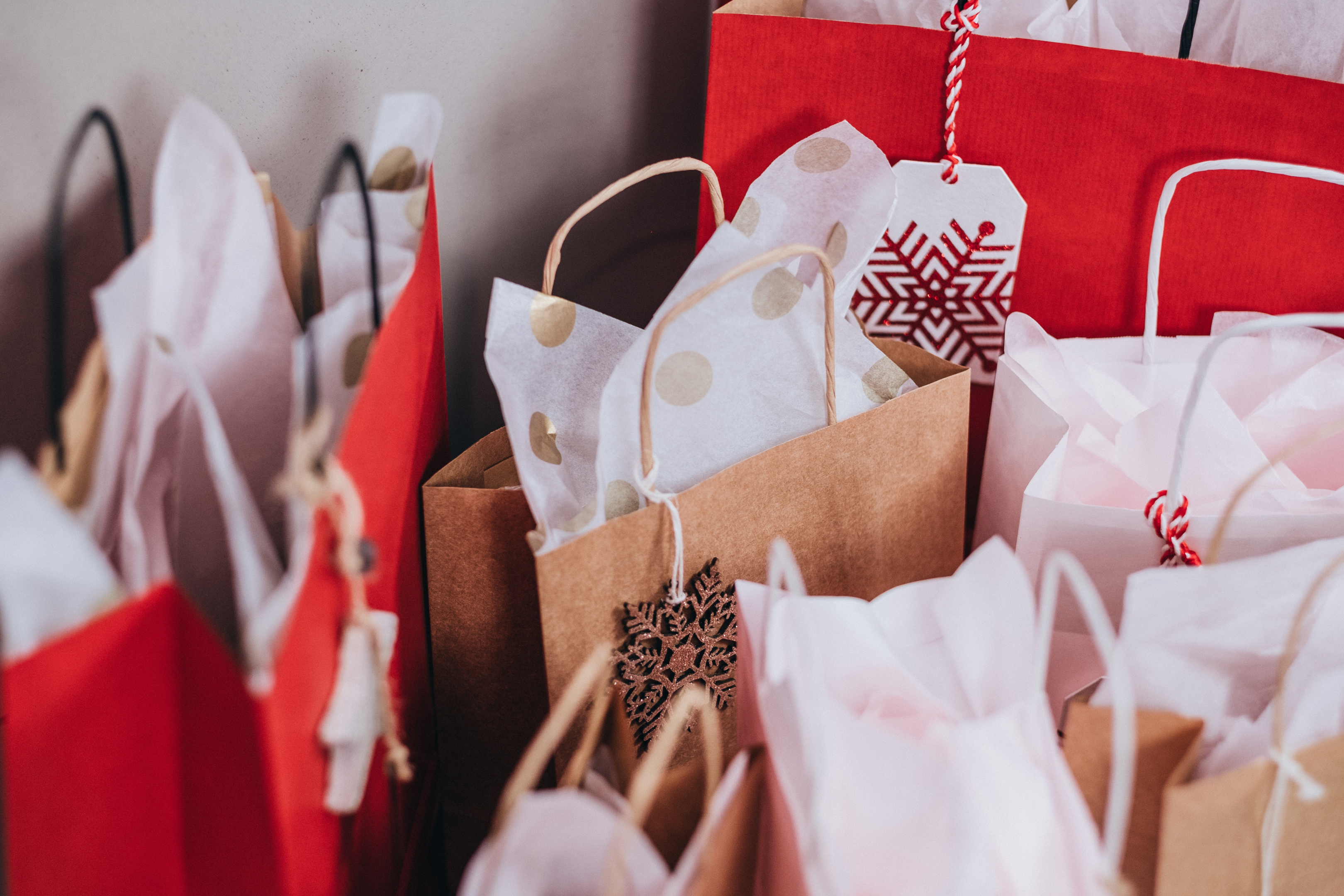 Finally, don't forget the true spirit of Christmas – giving back to those in need. Instead of a traditional gift exchange, organize a gift-giving donation drive with your friends. Each guest can bring a gift like a child's toy to donate to a chosen charity or organization. Not only will this spread holiday cheer, but it will also make a positive impact on the lives of others.
Fun Friends Christmas Party Games and Competitions
No Christmas party is complete without some fun and friendly competition. Here are some exciting games and competitions that will keep your friends entertained and laughing all night long.
1. Have a Fun Holiday Trivia Quiz Game
Test your friends' knowledge of all things Christmas with a holiday trivia quiz game. Create a set of questions and divide your guests into teams. Cover topics like Christmas traditions, history, movies, and songs. The team with the most correct answers at the end wins the title of Christmas trivia champions!
2. Christmas-themed Guessing Games!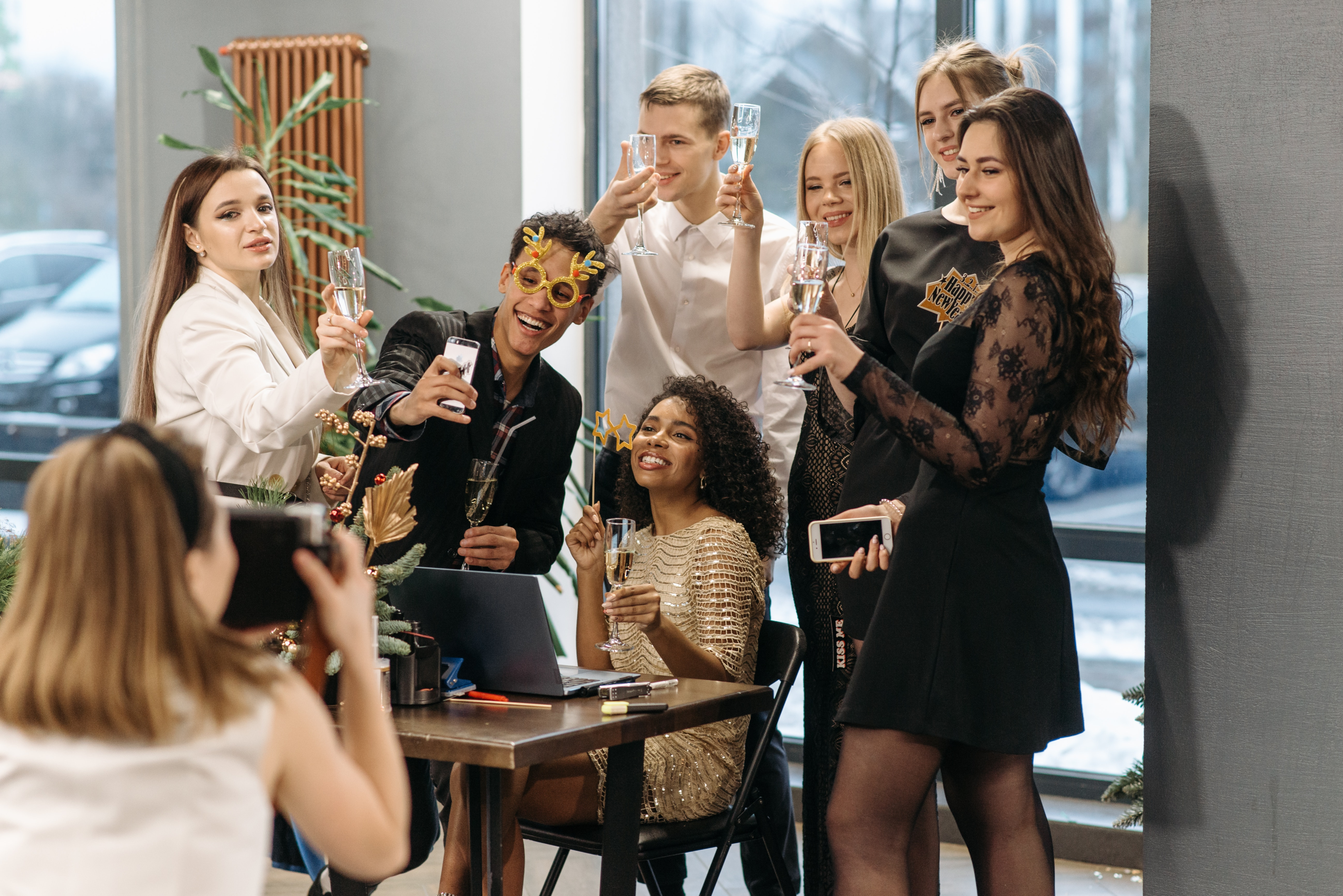 Get your friends up and moving with a classic Christmas party game like charades, guess the word, or guess the song. Split into teams and take turns acting out holiday-related phrases, trying to guess the hidden word, or humming popular Christmas tunes. These games are guaranteed to bring laughter and lively competition to your party.
3. Reindeer Ring Toss
Put a Christmas twist on the classic ring toss game by turning it into a reindeer-themed challenge. Create a reindeer-shaped target and have guests take turns tossing rings onto the antlers. Award points for successful landings and see who can rack up the highest score. It's a lighthearted and amusing game that will have everyone laughing and cheering each other on.
4. Elf on the Shelf
Put a twist on the popular Elf on the Shelf tradition by turning it into a group activity. Have each guest bring their own elf doll and hide them throughout the party venue. Throughout the night, everyone can search for the elves and keep track of who finds the most. It's a fun and interactive way to add a touch of mischief to your Christmas party.
5. Have a Festive Cocktail Concocting Competition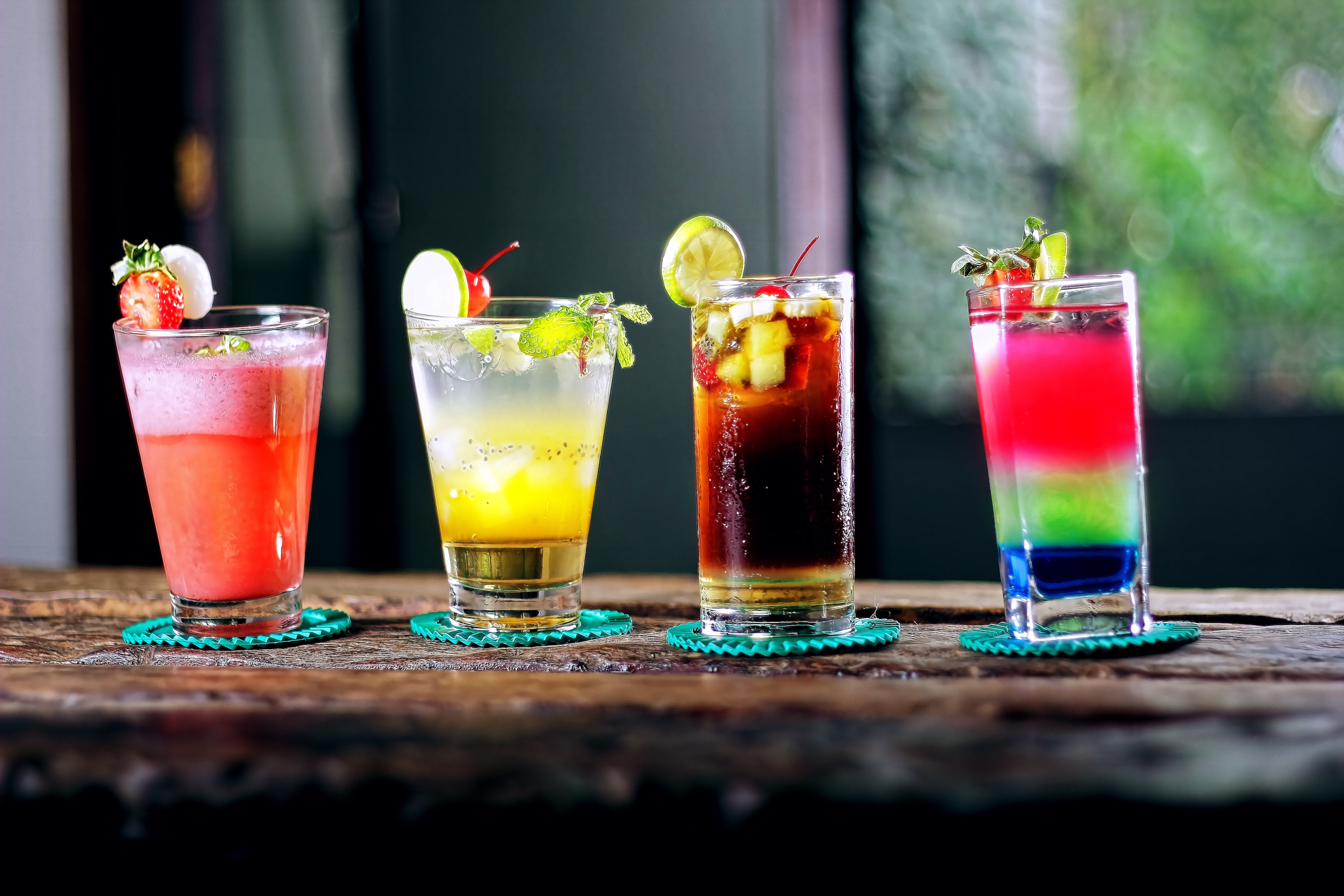 Get the party started with a festive cocktail concocting competition. Ask each friend to bring their favorite holiday drink recipe and set up a mini bar with various mixers, garnishes, and spirits. Each participant can create their signature drink, and then everyone can taste and vote for their favorite concoction. The winner gets bragging rights as the ultimate Christmas mixologist!
Christmas Activities For Your Party!
The holiday season is the perfect time to gather with friends and celebrate. If you're hosting a Christmas party, why not add some festive activities to keep the fun going all night long? Here are some ideas that will make your party unforgettable and create lasting memories.
1. Decorate A Christmas Tree With Your Friends
Start off the festivities by gathering your friends around a beautiful Christmas tree. Provide a variety of ornaments, garlands, and lights, and let everyone contribute to creating a stunning centerpiece for your party. As you hang each ornament, share stories and memories associated with them, making the decorating process even more meaningful.
Don't have a tree ready? That's okay! You can also decorate ornaments, Christmas wreaths, and even your holiday treats with your friends.
2. Take Merry Photos at a Christmas Photo Booth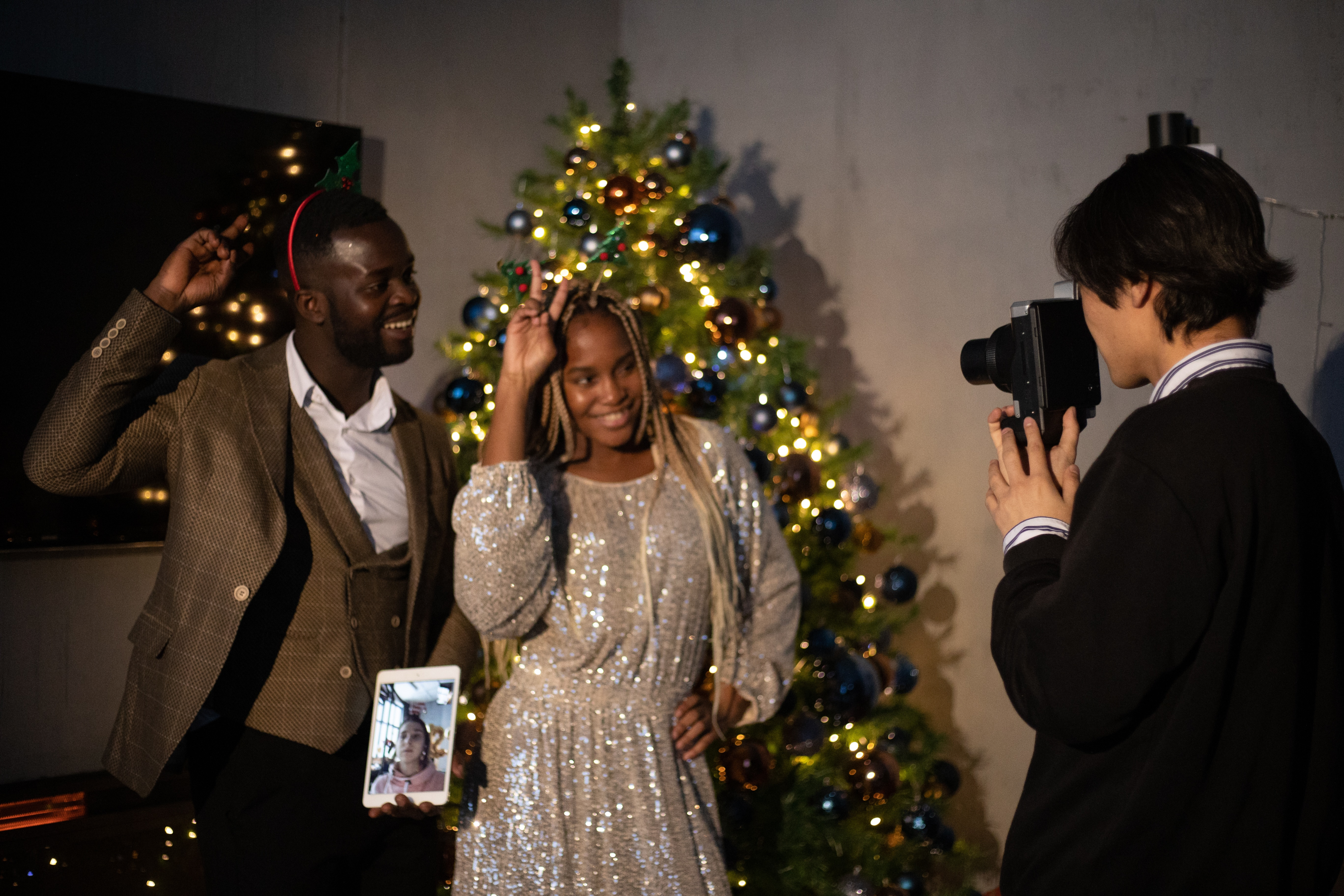 Set up a designated area for a Christmas-themed photo booth. Decorate it with festive props like Santa hats, reindeer antlers, and colorful scarves. Provide a camera or set up a smartphone on a tripod, so everyone can strike a pose and capture the memories of your Christmas party. Encourage your friends to be as silly and creative as possible for fun and playful photos.
3. Have a Christmas Sing-Along
Nothing brings people together like music, and Christmas carols are the perfect way to get everyone in the holiday spirit. Create a playlist of your favorite holiday tunes and invite your friends to join in for a joyful and festive sing-along. Whether you have a karaoke machine or just sing acapella, the merry melodies will fill the air with joy and laughter.
4. Have an Hours-Long Christmas Movie Marathon
Cozy up with blankets and popcorn for a marathon of your favorite Christmas movie. Let each friend choose a movie to watch, creating a lineup that will keep everyone entertained for hours. Whether it's classic films like "Home Alone" and "The Grinch" or heartwarming favorites like "It's a Wonderful Life" and "The Polar Express," the movie marathon will provide a cozy and relaxing atmosphere for all.
5. Write Heartfelt Letters to Your Loved Ones This Holiday Season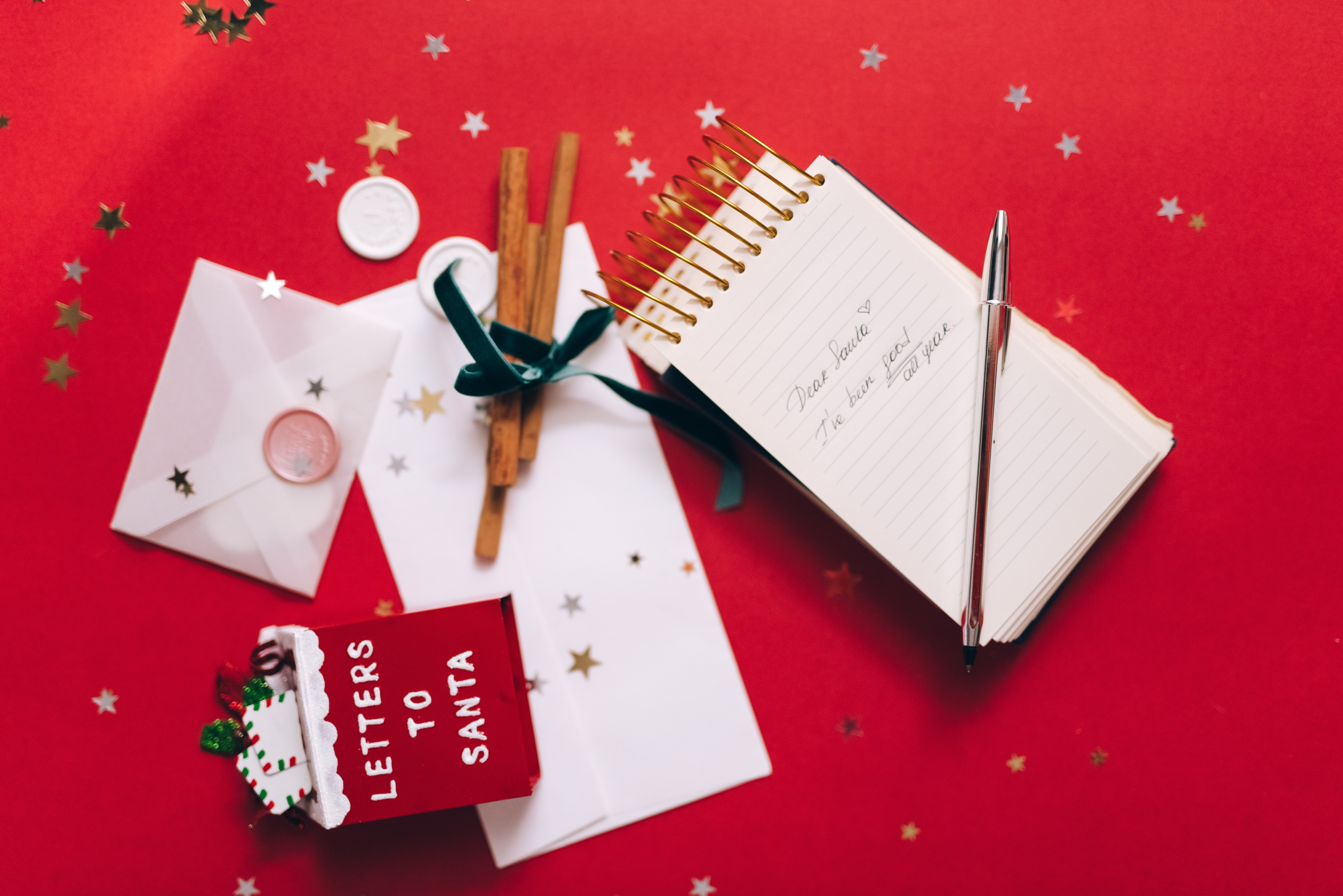 Take a moment amidst the festivities to reflect on the true meaning of Christmas. Set up a station where your friends can write heartfelt letters to their loved ones. Encourage them to express gratitude, share memories, and spread love and kindness. This activity will not only bring out the sentimental side of the holidays but also create beautiful keepsakes for your friends and their families.
6. Showcase Your and Your Friends' Talents in a Merry Talent Show
Unleash your inner performers and host a merry talent show at your Christmas party. Invite your friends to showcase their unique talents, whether it's singing, dancing, playing an instrument, or even performing a stand-up comedy routine. Encourage everyone to participate and cheer each other on, creating a supportive and entertaining atmosphere filled with laughter and applause.
Christmas Party: Best-Dressed Ideas
The holiday season is the perfect time to dress up! Turn your Christmas Party into a holiday costumed party with these fun Christmas party themes and outfit ideas.
1. Wear Your Best Ugly Christmas Sweaters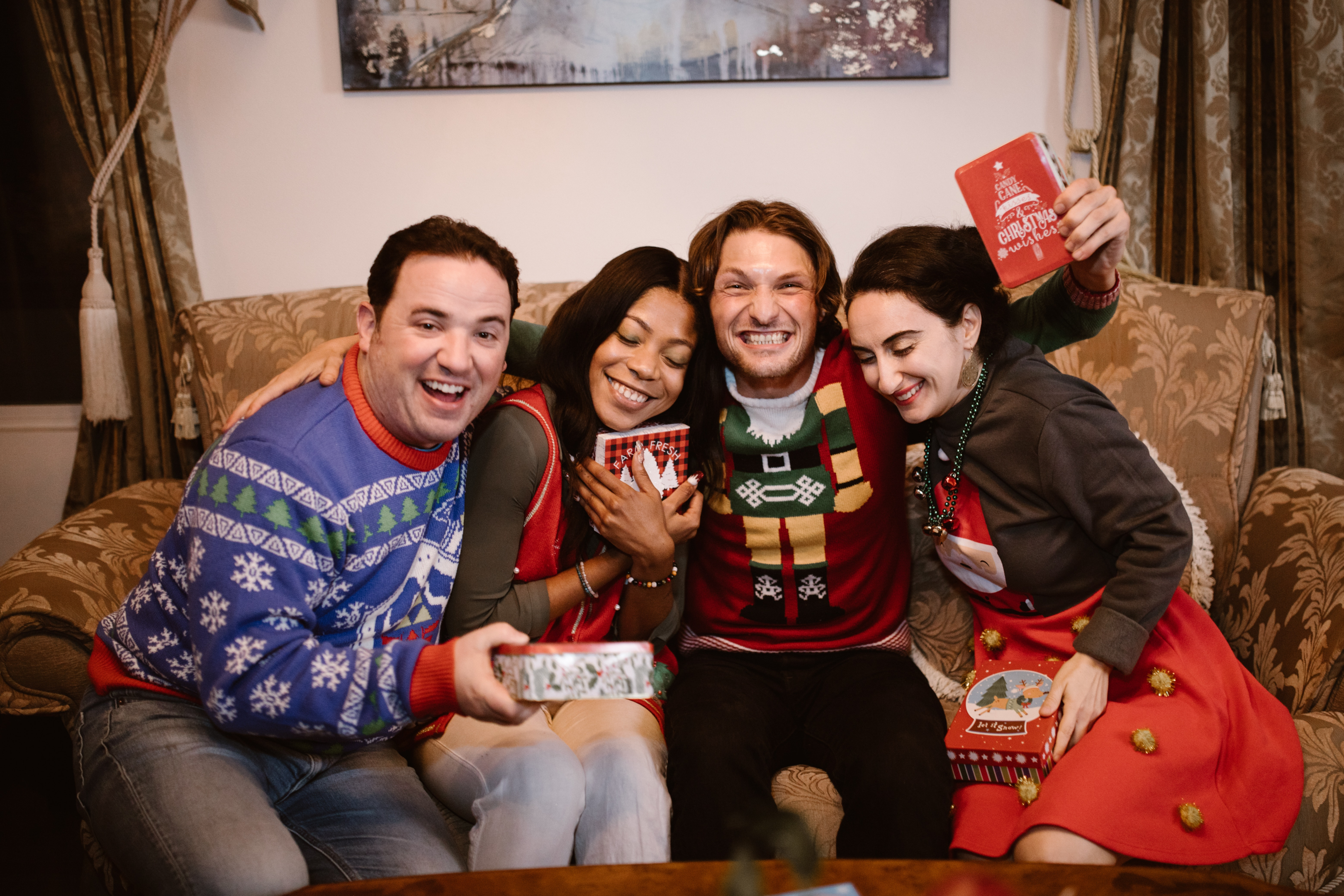 Embrace the tacky side of the holiday season by hosting an ugly sweater party. Encourage your friends to dig out their most outrageously festive sweaters adorned with reindeer, snowflakes, and jingle bells. The goal is to be as over-the-top as possible, creating a hilarious and memorable fashion statement.
2. Dress Up as a Christmas Character
Have a winter wonderland party! Whether it's Santa Claus, Mrs. Claus, elves, or even the Grinch, encourage your friends to dress up as their favorite holiday figures. Get creative with costumes, accessories, and makeup to truly bring these characters to life and add an extra touch of whimsy to your celebrations.
3. Have a Cozy Christmas Pajama Party
For a laid-back and comfortable Christmas gathering, consider hosting a cozy pajama party. Invite your friends to come dressed in their comfiest and most festive sleepwear. From matching onesies to flannel pajama sets, the atmosphere will be cozy, relaxed, and perfect for snuggling up by the fire.
4. Turn Your Party Into a Santa-Con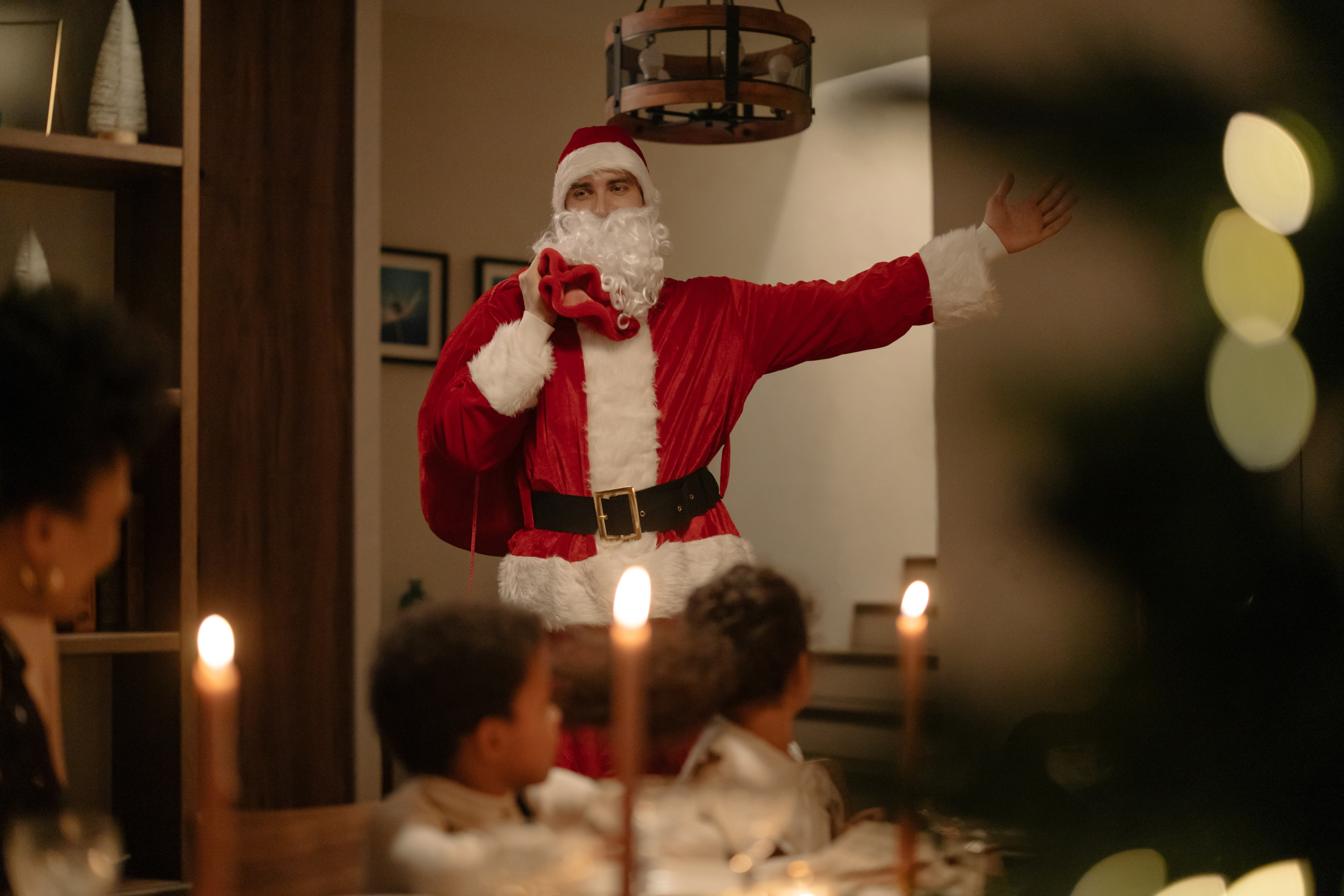 Put a twist on the traditional Santa Claus attire by hosting a Santa-Con party with your friends. Encourage everyone to dress up as different versions of Santa Claus, such as beach Santa, punk rock Santa, or even superhero Santa. Let your imaginations run wild and have fun with the outfits. It's a unique and playful way to celebrate the season.
Christmas Meal Ideas For Your Party
No Christmas party is complete without delicious food and drink. If you're looking for some culinary inspiration, here are some mouthwatering ideas to satisfy your guests' taste buds.
1. Create a Holiday Goodies Bar
Set up a festive holiday goodies bar where guests can indulge in a variety of sweet treats. Offer an assortment of cookies, candies, candy canes, and other delectable delights. You can also include a wine or hot chocolate bar for some warm drinks.
Arrange them in beautiful displays with jars, platters, and decorative containers. Your guests will love the opportunity to create their own customized goody bags.
2. Greet the Holiday Season With Christmas Brunch
Start your Christmas celebrations with a delightful brunch feast with friends. Whip up a spread of savory and sweet dishes, including classics like eggs benedict, French toast, fresh fruit platters, and festive baked goods. Set the table with vibrant tablecloths, floral arrangements, and twinkling lights to create a warm and inviting ambiance.
3. Organize a Christmas Potluck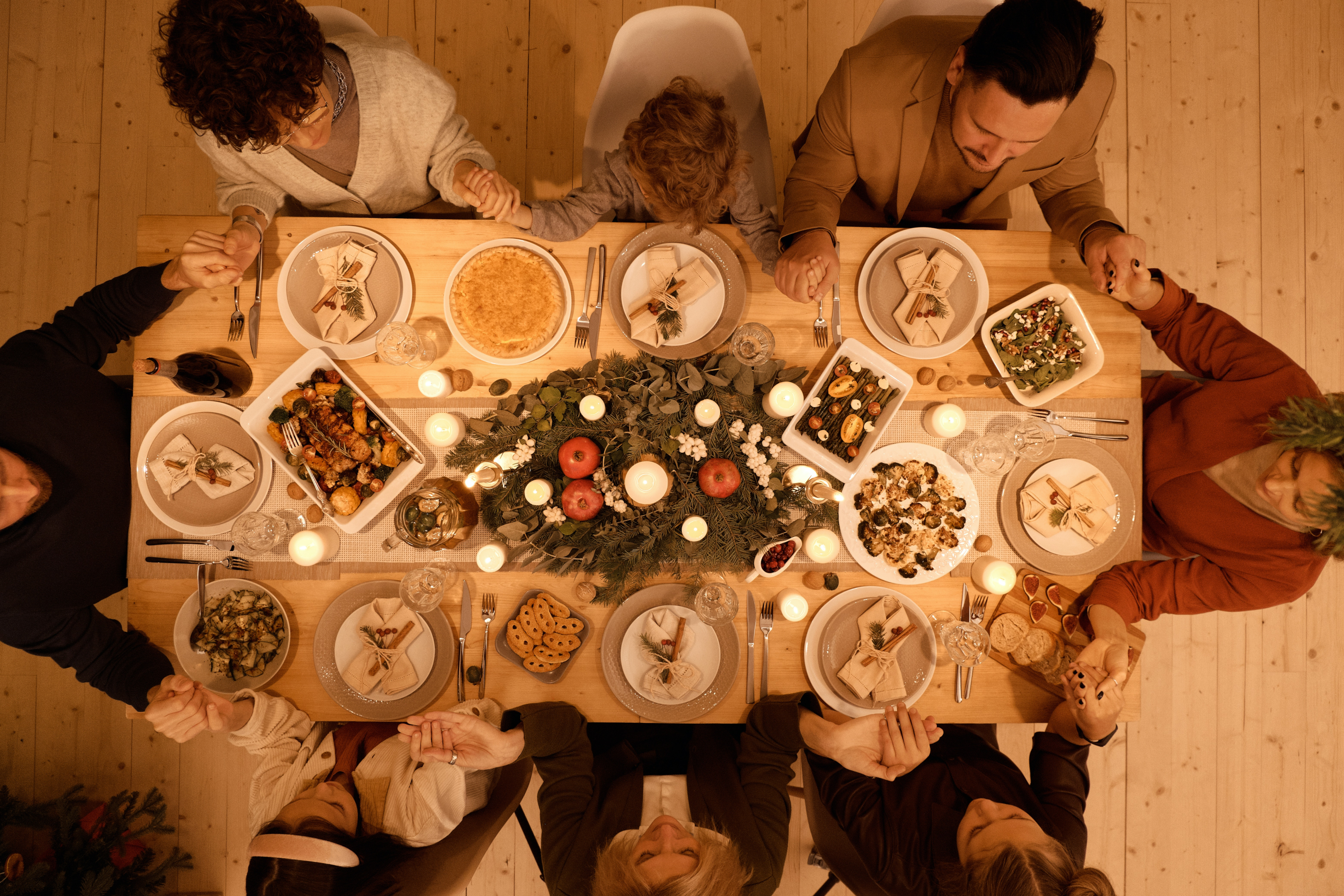 Get everyone involved in the culinary festivities by organizing a Christmas potluck. Encourage each guest to bring a dish that embodies the spirit of the season, whether it's a traditional family recipe or a creative twist on a holiday favorite. From roast turkey to gingerbread cookies, the variety of flavors and dishes will make for a memorable and delicious feast.
Add a twist by having a Christmas recipe showdown and find out who brought the best dish this Christmas!
Making The Best Christmas Party Ideas A Reality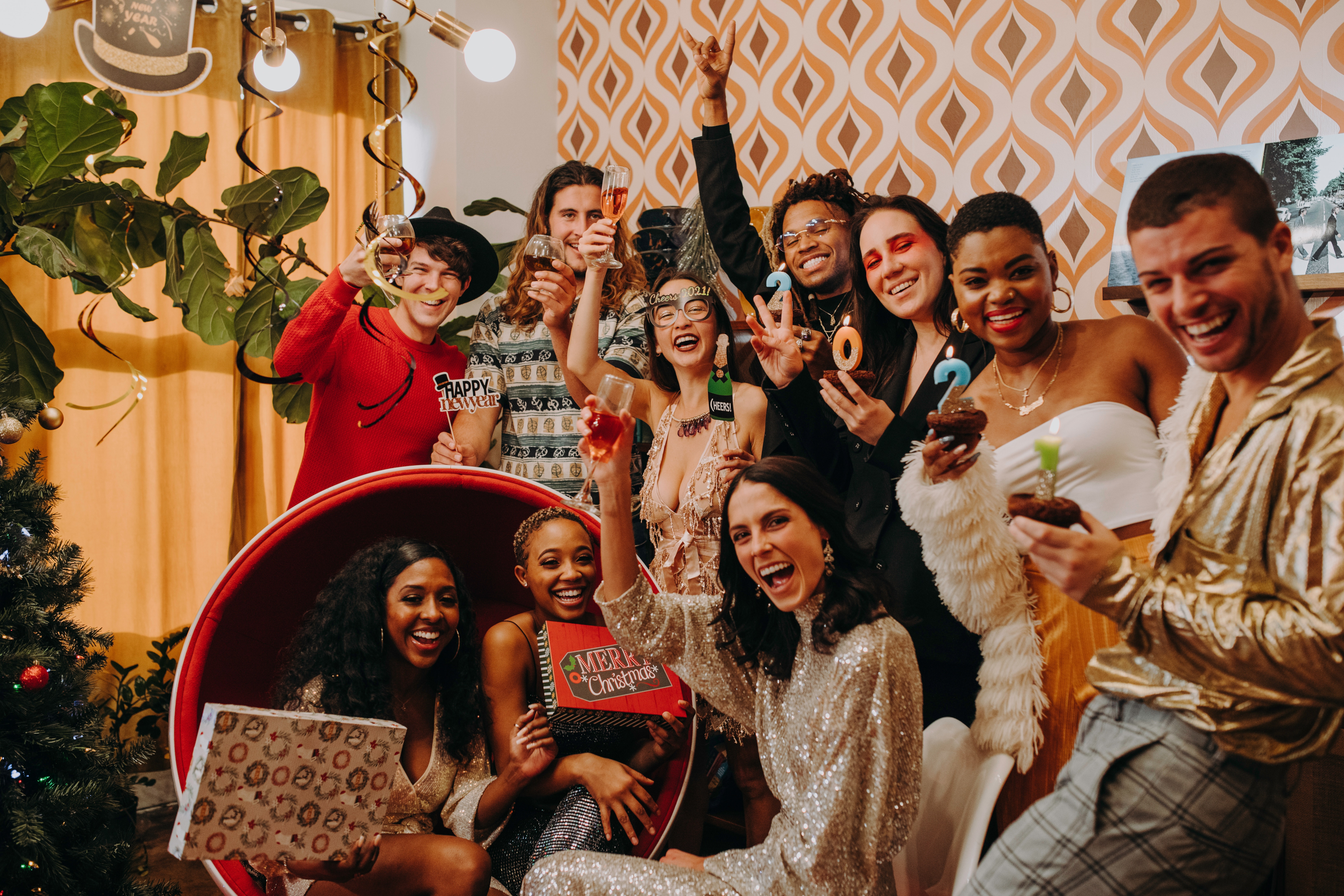 With these fun and festive ideas, you're well on your way to hosting an unforgettable Christmas party for your friends. From dressing up in ugly sweaters to indulging in delicious holiday treats, there's something for everyone to enjoy. So go ahead and put your own spin on these ideas to create a celebration that perfectly captures the spirit of the season. Merry Christmas and have a fantastic party!