Are you looking for ways to save money on your family's everyday expenses? Cashback apps are a great way to do just that. They offer discounts and cash back rewards when you shop with participating retailers, making it easy to save money without having to clip coupons or search for deals. In this blog post, we will discuss what cashback apps are, the benefits of using them for your family's everyday expenses, and tips on finding the best deals with these apps. So let's get started!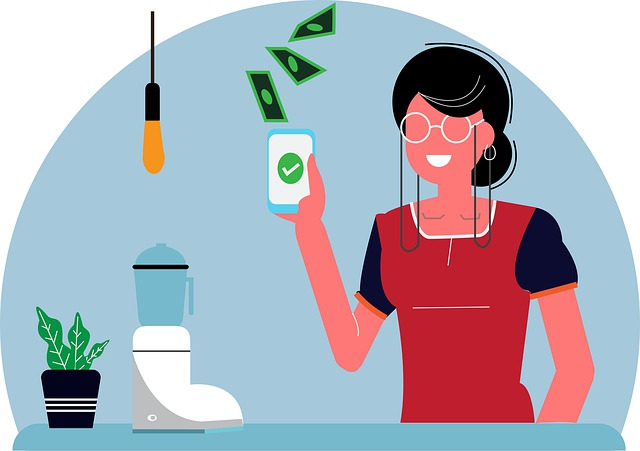 What Cashback Apps Are and How They Work
Cashback apps are smartphone applications that offer discounts and cash back rewards when you shop with participating retailers. In order to take advantage of such deals, a customer must first download the app and create an account. After signing up, users can browse through different offers from various retailers to find the best deal. Once a shopping trip has been completed with a participating store, customers will receive their cashback reward in the form of digital currency or real money.
The rewards system works by tracking what items customers purchase and then sending them a percentage of what they spent back as cashback. Depending on the specific app, the cashback percentage can range from just a few cents to as much as 10% or more. The amount of money saved through these apps will depend on how often customers use them and how much they spend.
For families looking to save money on everyday expenses, using cashback apps can be a great way to do so without putting in extra effort. Not only do they provide discounts and rewards for shopping at participating stores, but they also make it easy to keep track of what is being purchased and how much was saved each time. By taking advantage of these offers, families can save hundreds or even thousands of dollars each year while still getting all of their necessary household items.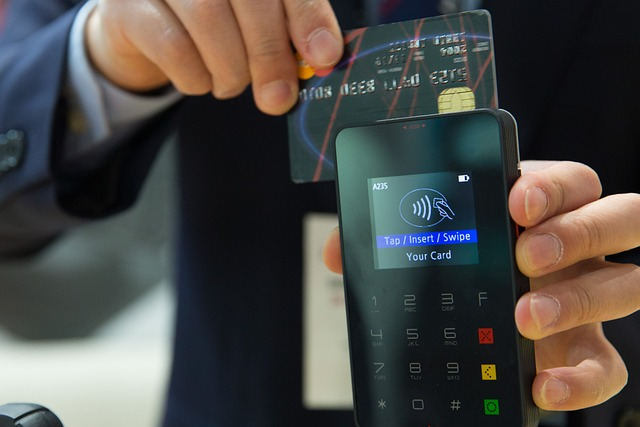 The Benefits of Using Cashback Apps for Your Family's Everyday Expenses
Earn Money Back on Your Purchases

The primary benefit of cashback apps is the opportunity to earn money back on your purchases. With each transaction, you can receive a percentage of your spending as cashback, which adds up over time. It's like getting a discount or refund on the items you buy regularly.

Wide Range of Partner Retailers

Cashback apps typically partner with a diverse selection of retailers, both online and offline. From grocery stores and clothing retailers to restaurants and travel websites, you'll find a variety of options to suit your family's needs. This means you can earn cashback on a wide range of everyday expenses.

Personalized Offers and Recommendations

Cashback apps often provide personalized offers and recommendations based on your shopping habits. These apps analyze your purchasing patterns and present you with relevant deals and discounts. By tailoring the offers to your preferences, you can save money on items you actually need and love.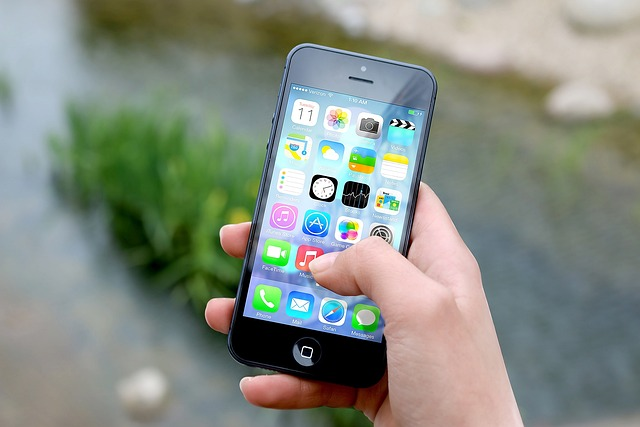 User-Friendly Interface

Most cashback apps are designed with user-friendliness in mind. They offer intuitive interfaces that make it easy to navigate and browse through available offers. You can quickly find the deals that interest you, ensuring a seamless and enjoyable experience.

No Extra Costs or Fees

Using cashback apps doesn't require any additional costs or fees. These apps are typically free to download and use, meaning you won't incur any upfront expenses. However, it's important to review the terms and conditions of each app to ensure there are no hidden fees associated with specific features or redemption options.

Supplement Your Budget

Cashback earnings can provide a valuable supplement to your family's budget. The money you earn back can be put towards savings, paying off debt, or even treating yourself to something special. It's a fantastic way to make your hard-earned dollars go further.

Combine with Other Savings Methods

Cashback apps can be combined with other money-saving methods, such as using coupons, taking advantage of sales, or shopping during promotional periods. By leveraging multiple savings strategies, you can amplify your savings and maximize the benefits.

Discover New Products and Services

Cashback apps often feature new products or services that you may not have considered before. By exploring these offerings, you can discover exciting brands and try out new products while earning cashback. It's a win-win situation for both your budget and your shopping experience.

Encourage Smart Spending Habits

Using cashback apps encourages smart spending habits. When you know you can earn money back on your purchases, you're more likely to make thoughtful and deliberate buying decisions. It helps you avoid impulse purchases and stay within your budget.

Convenience and Accessibility

Cashback apps offer the convenience of earning rewards right from your smartphone. You can access the apps anytime, anywhere, making it easy to browse offers, submit receipts, and track your cashback earnings. It's a hassle-free way to save money without the need for physical coupons or loyalty cards.
Types of cash back apps
When it comes to cashback apps, there are several different types that cater to various aspects of your everyday expenses. Here are the main types of cashback apps you'll come across:
Grocery Cashback Apps: These apps specialize in offering cashback rewards for purchasing groceries. They typically have partnerships with specific grocery stores or brands. Examples include Ibotta, Fetch Rewards, and Checkout 51.
Online Shopping Cashback Apps: These apps focus on providing cashback rewards for online purchases. They partner with a wide range of online retailers, allowing you to earn money back when shopping through their app or website. Popular examples include Rakuten (formerly Ebates), Honey, and Swagbucks.
Dining and Restaurant Cashback Apps: These apps are designed to reward you with cashback when you dine out or order food from participating restaurants. They may offer exclusive deals, discounts, or cashback percentages for specific eateries. Examples include Dosh, Seated, and Mogl.
Travel Cashback Apps: Travel cashback apps cater to those who frequently book flights, hotels, or vacation packages. They offer cashback rewards for making travel-related purchases, helping you save money on your trips. Examples include Hopper, Travelocity, and Expedia.
General Cashback Apps: General cashback apps provide cashback rewards across various categories, including groceries, retail, travel, and more. These apps often offer a wide range of partnerships and opportunities to earn cashback on different types of purchases. Examples include Rakuten (formerly Ebates), Honey, and TopCashback.
It's important to note that some cashback apps may overlap in terms of the types of rewards they offer. They may provide cashback opportunities for both online shopping and in-store purchases, or cover multiple categories. Explore different apps to find the ones that align with your spending habits and offer the best rewards for your needs.
Typical cash back app fees and costs
When it comes to cashback apps in the Philippines, most apps do not charge any fees for users to access their cashback rewards. However, it's important to note that there may be certain terms and conditions associated with the cashback programs. Here are some factors to consider regarding fees and costs:
Cashback Redemption Requirements: Some apps may have specific requirements for redeeming your cashback rewards. For example, you may need to accumulate a minimum amount of cashback before you can withdraw or redeem it. Be sure to check the app's terms and conditions to understand any requirements or limitations.
Transaction Fees: While the cashback apps themselves do not typically charge fees, it's essential to be aware of any potential transaction fees that may be imposed by the payment methods used within the app. For instance, if you link your credit card or digital wallet to the app for payments, there might be transaction fees associated with those payment methods. Review the terms and conditions of your chosen payment method to understand any applicable fees.
Membership Fees: Some cashback programs may offer premium or upgraded memberships with additional benefits or higher cashback rates. These premium memberships may come with a membership fee. However, it's important to note that many cashback apps in the Philippines offer their basic cashback services without any membership fees.
To ensure clarity, it's recommended to review the terms and conditions of each cashback app you consider using. Look for information related to cashback redemption, any associated fees, and payment method requirements. By understanding these details, you can make informed decisions and choose the cashback apps that align with your budget and savings goals.
Features of the best cash back apps
When it comes to cashback apps in the Philippines, the best ones often share common features that enhance the user experience and maximize the savings potential. Here are some features to look for in the best cashback apps:
Wide Range of Partner Merchants: The best cashback apps have partnerships with a diverse range of popular retailers and service providers. This ensures that you have plenty of options to earn cashback on your everyday expenses, including groceries, online shopping, dining, travel, and more. Look for apps that offer a broad selection of partner merchants to increase your earning potential.
User-Friendly Interface: A user-friendly interface makes navigating the app and accessing cashback offers a breeze. Look for apps with intuitive designs that allow you to easily browse through available offers, search for specific retailers, and track your cashback earnings. A clean and well-organized interface enhances the overall user experience.
Multiple Ways to Earn Cashback: The best cashback apps offer multiple avenues to earn rewards. This can include scanning receipts, making online purchases through the app, linking your payment methods for automatic tracking, or even using specific promo codes or referral programs. Having various earning options gives you flexibility in how you accumulate cashback.
Personalized Recommendations: Top-notch cashback apps often provide personalized recommendations based on your spending habits and preferences. These recommendations may include tailored offers, exclusive deals, or relevant discounts based on your past purchases. Personalization helps you maximize your savings by presenting offers that align with your interests.
Seamless Redemption Process: Look for cashback apps that offer a smooth and hassle-free redemption process. Ideally, the app should provide multiple options for cashback redemption, such as direct bank transfers, gift cards, or vouchers. The ability to easily access and use your earned cashback enhances the overall satisfaction and usability of the app.
Additional Savings Features: Some cashback apps go beyond basic cashback rewards and offer additional savings features. This can include features like price comparison tools, promo code aggregators, or alerts for upcoming sales or discounts. These extra features can help you make informed purchasing decisions and save even more money.
Remember, each cashback app may have its own unique features and strengths. Consider your specific spending habits and priorities to determine which features are most important to you. By choosing a cashback app that aligns with your needs, you can optimize your savings and make the most out of your everyday expenses.
Is inflation burning a hole in your budget? These 5 apps can help you earn cash back and save money.
ShopBack: ShopBack is a popular cashback app in the Philippines that offers rewards when you shop online. It has partnerships with a wide range of online retailers, including Lazada, Shopee, Zalora, and more. Simply shop through the app and earn cash back on your purchases. You can also find exclusive deals and discounts to save even more.
PayMaya: PayMaya is a versatile app that allows you to make cashless transactions and enjoy various rewards. By linking your PayMaya account to partner merchants, you can earn cash back and discounts when you use the app for payments. It's a convenient way to earn rewards while managing your finances digitally.
GCash: GCash is another popular app in the Philippines that offers cashback rewards. Similar to PayMaya, you can link your GCash account to partner merchants and earn cash back when you use the app for payments. It's a great way to save money while enjoying the convenience of a digital wallet.
ZRewards by ZALORA: If you're a fashion enthusiast, ZRewards by ZALORA is the perfect app for you. By signing up for ZRewards, you can earn points for your purchases on ZALORA, an online fashion retailer. Accumulated points can be redeemed for discounts on future purchases, allowing you to save money while indulging in your fashion cravings.
Robinsons Rewards: Robinsons Rewards is an app that lets you earn points and enjoy exclusive perks when you shop at Robinsons-affiliated stores. By scanning your virtual card or QR code during your purchases, you can accumulate points and redeem them for discounts or freebies. It's a fantastic way to make your everyday shopping more rewarding.