Pregnancy is a special and transformative time for any parent. It can bring a wide range of emotions—from being happy and on top of the world to anxiously folding all your newborn clothes, wondering if it's enough (it probably is!). Every milestone you reach is a special moment. And what better way to remember all these feelings, experiences, and memories than by writing them all in your very own journal for pregnancy?
Whether you are a first-time expecting parent, a single mom, or an experienced mom relearning the ropes, a journal is a great concept in helping you document your entire pregnancy journey. Pregnancy journals are personalized to suit each parent and work as a handmade scrapbook. It can contain all the wonderful memories and milestones that you and your child can look back on. You can also organize and track important documents like doctor's notes and ultrasound pics on it.
Interested in making a  journal but have no idea where to start? We listed down a few tips and tricks to help you create your journal for pregnancy and maintain writing in it. It's a good idea; as the NHS puts it, "This is an opportunity for you and your partner to consider what is important to you, share this with professionals and personalise your care."
Make It Your Own Pregnancy Journal
Design your Pregnancy Book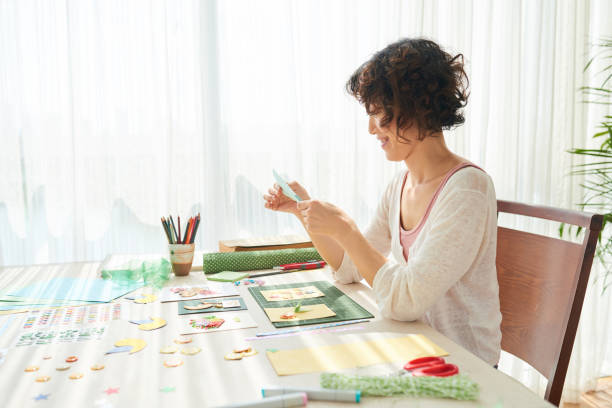 The best journals aren't made in a factory but with your very own hands. Since you're going to keep up with it regularly, opening it and looking at each page should bring you joy and warmth. It should be a reflection of who you are and what you want.
If you like big, sparkly things, make it like a scrapbook! Go big on decorations like glitter, ribbons, and colorful stickers. If you're more of a serious type, ease up on the colors and focus more on the functionality of your design. You can also design your pregnancy diary on your laptop or tablet if you prefer to go digital. Some moms design based on the gender of their baby, and some opt for a gender-neutral design. Whatever it looks like, it should make you happy and excited to fill in those many pages.
Know the where and when
After spending time decorating and designing it, make sure you know where you placed your journal. It'll be difficult to maintain a journal if you search for it all the time. Starting to write journal entries depends on where you put your journal and when you'll write. You can put it by your bedside table so that you remember to write before you go to sleep. You can also put it in the living room where you can do your journaling on the sofa when you have some free time.
Some journal entries might be personal information that you necessarily wouldn't like to share with people. Keep your journal in a safe place and set up reminders when you'll keep up with your belly book. Maintaining a journal is easier when writing becomes a habit. So make sure you know where your belly book is at all times, and write when you can.
Ask other moms for advice
You wouldn't be the first mom to make a journal for pregnancy, so try to ask around for others' advice or opinions. Their words of wisdom and encouragement might just be what you need to start your journal. Having a support network with family and friends, as well as parents with similar experiences, makes pregnancy a little less frightening. Ask your mom if she made a pregnancy book for you, too! After all, most of the time, your mother knows best. It'll be the perfect time to look over your baby photos and ask about her journey with you. Joining online groups of expecting parents over social media can also help you foster connections and share experiences.
Chronicling your story in style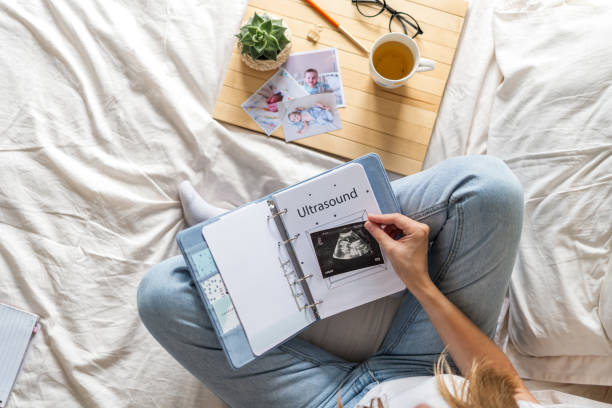 Now that you have your journal for pregnancy, how do you turn it into a keepsake journal you'll cherish over the years? Here are a few creative prompts to fill those journal pages with memories.
Say cheese!
A wonderful way to keep up with your baby's development is through pictures.
From the ultrasound picture of your first appointment to your newborn photos, the journal can be a great space for keepsake photos. After every picture, you can reflect on your feelings and thoughts during the appointment and at every stage of the pregnancy. If you don't have time to pen every week, you can do it every trimester. There are even apps you can download on your device that can show and record how big your growing baby is in your belly.
You can take pictures of the food that you craved or the books and movies that you enjoyed. These days, you can document almost anything with a camera. So putting a photo to remember your journey as a mom or dad will be a great way to reminisce while reading your keepsake journal when your child is older.
To our baby, from mommy and daddy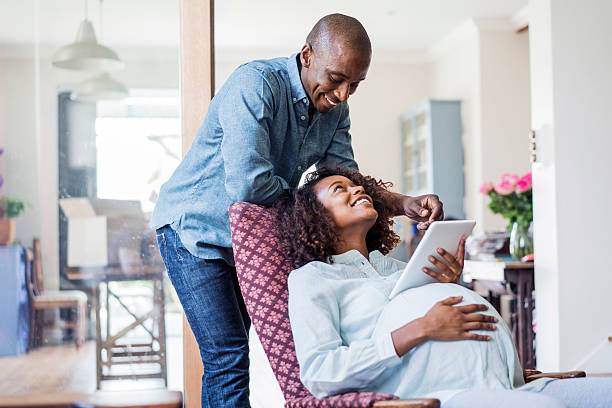 A popular writing prompt in journals for pregnancy is drafting a letter to your baby. Make sure you remember to put the date on your letters to make it an even more special keepsake. You can record your first times with your baby through letters: their first kick, the first time they kept you up at night, and the first time you bought a baby essential item. You can also document every week or trimester. Celebrate each milestone you reach together with a personal note in your journal pages. Writing a letter to your child is intimate and makes their arrival into your lives real and distinct.
Turn it into a personal diary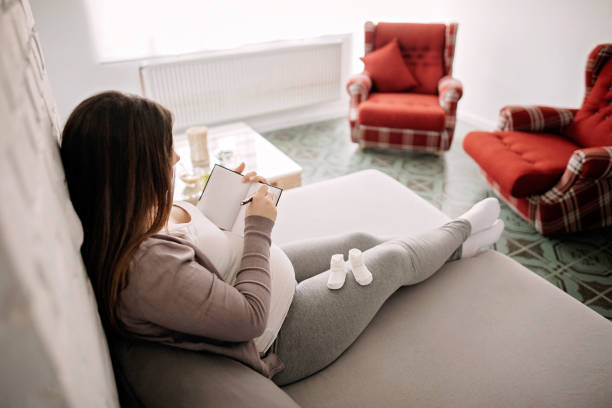 The pregnancy journey has its ups and downs. So it's okay if you're feeling different emotions about your pregnancy and changes happening in your body. Feel free to note them all down in your journal. You can share your hopes and dreams for your child, as well as your fears about labor and becoming a new mom.
Using your journal as an outlet for your new emotions and feelings can help you understand what they mean. Your journal is a safe space for expressing your thoughts as an expecting parent. Somewhere down the road if your child becomes a parent too, they can look back and read your journal pages and relate to them as well.
What's your name?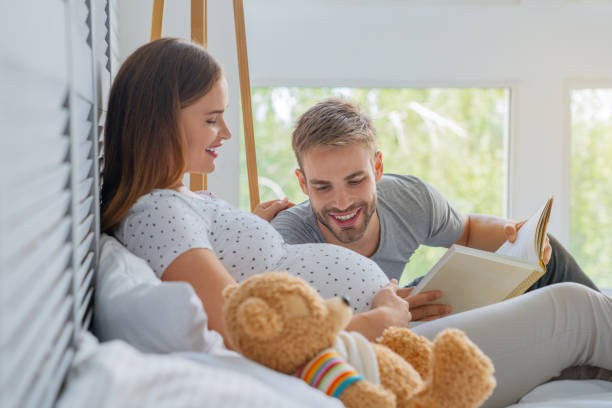 This might be one of the more fun things we do when we find out we're expecting a baby: listing down our favorite baby names!
From names we inherit from our family to more modern names that are popular today, use your journal as a record of all the names you and your partner like for your child. You can even record the reason why you like that name, its meaning, or how you discovered it. Some parents wait until birth to decide the name of their child. But some know from the start what they'll call their child. There's plenty of time and pages for you to find your child's perfect name.
Your entire experience by the numbers
A preggy journal can also be functional to you. It helps you keep things organized. From documenting your baby's development through the list of essentials you'll need during your stay in the hospital, here's a list of great ways you can use your journal for pregnancy to keep everything organized.
Check-ups and appointments

One way to keep track of your prenatal check-ups and doctor's appointments is by noting them down in your journal.
You can write down the date and time for your appointments as well as your gynecologist's diagnosis for every visit. Every pregnancy is unique, which is why you can ease your mind when you know what you're expecting to happen during every trimester. Thanks to modern science and the latest natal treatment, pregnancies and labor run smoother than before. Keeping everything organized with your medical information through your journal can help you and your partner prepare for easy delivery. "Knowing that you are doing all you can to stay healthy during pregnancy and give your baby a healthy start in life will help you to have peace of mind," according to the CDC!
The hospital bag
We all know how important your hospital bag is. When you're in labor, you don't want to stress about whether you brought the baby's blanket or not. Keeping a list of all you need on hand for your delivery as well as the trip home can make it easier for you and your partner to assemble your hospital bag. What you'll need is based on how long your hospital stay is and the necessity of the items like fresh clothes and baby wipes. And while we're here, don't forget to install your car seat for the ride home.
The nursery essentials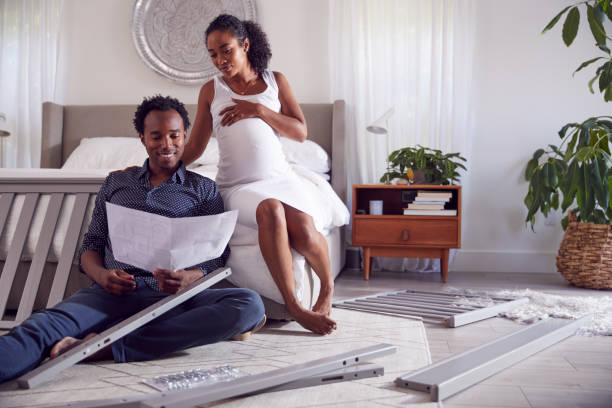 Preparing everything for your baby's arrival includes prepping their nursery, crib, closet, books, and toys. All of these can be listed down in your journal for pregnancy.
You can track all the furniture you already have or want to shop for to avoid second trips. Baby shower presents can also be logged into your journal, so you know which items you'll keep and which you can trade back for more useful ones. You can even fill pages of inspirational photos for your nursery or a mood board to make sure that it all turns out the way you planned.
Your short-term and long-term goals
Have a goal-setting session with your partner. Talk about your short-term and long-term goals with your child. This can range from which hospital you're going to for delivery to which school you're planning on enrolling your child.
Setting up your goals now can help you take stock of your future. This is going to involve important financial planning by both parties, so make sure the two of you make time for this conversation. By the time you're done creating your goals, you'll be more assured of your and your child's future.
One last piece of advice before you start making
There are various ways to keep a journal for pregnancy. Whether you chose to make one yourself or decide to keep one digitally, remember to always have fun when writing on it.
Top Pregnancy Journal Picks from Amazon
If you don't want to create your own, here are some of our top pregnancy journal picks from Amazon:
As Dr. Shalini Verma puts it, "Journaling can be a wonderful way to keep a record of all the experiences you're going through (both the amazing and anxiety-inducing) and your hopes and dreams for life with your child."
You're making time to curate a keepsake that will document all your wonderful memories during your pregnancy. On every page, we hope that your journal will create new ideas, thoughts, and memories you can treasure. Make sure to subscribe to Preggy to Mommy to find insights from other moms and moms-to-be on pregnancy and parenting!
Disclaimer: The information on this site is not intended or implied to be a substitute for professional medical advice, diagnosis or treatment. All content, including text, graphics, images and information, contained on or available through this website is for general information purposes only. Please see a medical professional if you need help with depression, illness, or have any concerns whatsoever. WE DO NOT OFFER MEDICAL ADVICE, COURSE OF TREATMENT, DIAGNOSIS OR ANY OTHER OPINION on your conditions or treatment options. SERVICES OR PRODUCTS THAT YOU OBTAIN THROUGH THIS WEBSITE are for information purposes only and not offered as medical or psychological advice, guidance or treatment.
We also use some affiliate links in this blog to help support continuous production of wholesome parenting content such as this. 🙂 Feel free to use them to show your support.
Frequently Asked Questions (FAQs)
What is a good pregnancy journal?
Is a pregnancy journal worth it?
How do you use a pregnancy journal?
What are the negative effects of journaling?